You can access the VTK using any internet enabled computer or mobile device. If you experience any difficulty, first try using a different browser or clearing your browser cache. If you need help or don't have the right access, reach out to Member Services by emailing info@gsnorcal.org or 800-447-4475, ext. 0. Our hours are Monday-Friday 9AM-5PM.
1. From the GSNorCal website www.gsnorcal.org click MyGS.
2. Log in using the username and password you created when you set up your Girl Scout member account.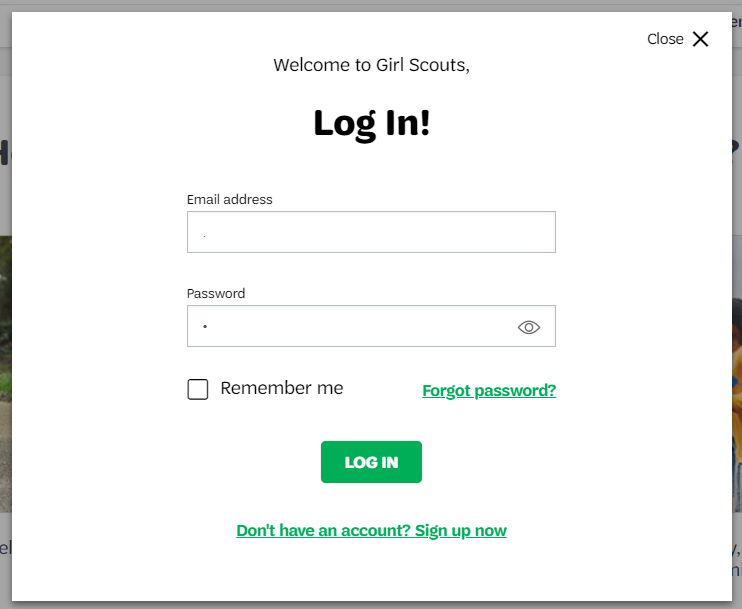 3. Once logged in, click My Account in the upper right-hand corner of your screen.
4. Select Volunteer Toolkit from the left side menu.