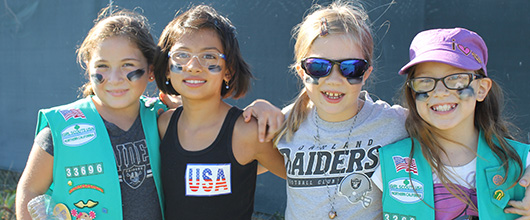 Partners in Programming
Our Program Partners offer Girl Scouts programs and activities to enhance their experiences. From woodworking to broomball games to painting, there are many exciting opportunities for girls to do through GSNorCal.
The collaborators featured here have met our standards for safety and focused fun Girl Scouting programs. Please use them as a resource; they can set-up events with troops and groups to enhance your program year. For more events and activities, make sure to check out our Community Service Program Partners and Approved High-Risk Vendor List.
For more information about Program Partners or if you would like to offer programs for Girl Scouts, please fill out the Partner Interest Form or contact partners@gsnorcal.org.