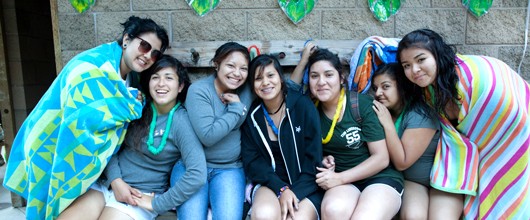 Giving Circle
How far our community's girls go in life may depend on how much we invest in them. Join a Circle of Friends investing in girls!
You are invited to join the Girl Scouts Giving Circle focused on Santa Clara County girls and their community.
Learn more about issues girls are facing and how you can become an engaged donor! Being a part of this giving circle creates an unique opportunity for members to make a large impact in specific programs supporting underserved girls in our communities.  Our circle will award sizable grants to GSNorCal programs in Santa Clara County.
Questions? Contact gsnorcal.givingcircle.scc@gmail.com! Click here for more information on the GSNorCal South Bay Giving Circle.