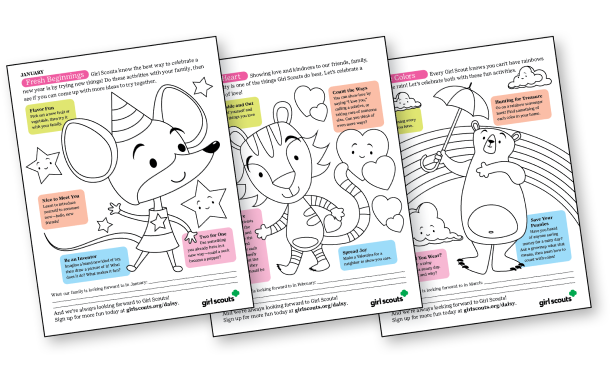 What Daisies Do
As a Girl Scout Daisy in kindergarten and first grade, she'll unleash her imagination to try a wide variety of new and exciting things. She'll make friends, grow in confidence, and build skills that will help her in school and beyond. The best part? You'll get to join the fun right alongside her and watch as she plays, learns, and grows with the help of other caring adult volunteers. It's all waiting for her at Girl Scouts.
As a Daisy, she might:
Gain new friends as part of a troop
Earn petals (the special Daisy version of badges earned by older Girl Scouts) as she embraces the Girl Scout Promise and Law
Make a difference in her community through a Leadership Journey
Sell cookies (and have fun doing it)
Want more information?

Learn more about Girl Scouts by participating in activities and informational sessions. Go to Discover Girl Scouts.
We're here to help! Fill out the form below to have a staff member reach out to you: