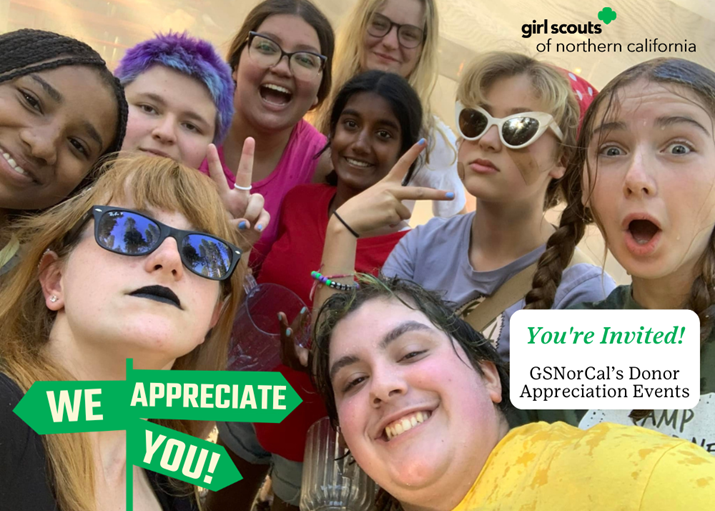 You're invited to celebrate 110 years of Girl Scouting!
Saturday, March 12, 2022 from 12:00 - 4:00 PM PDT at Camp Bothin

Let's celebrate 110 years of helping others, solving problems, learning new skills, campfire songs, incredible adventures, lifelong friendships.

Space is limited, and you and your family are invited to join. Please RSVP no later than Tuesday, March 8.

We look forward to celebrating with you!